[''Leaking roofs always meet a night of rain, and delayed boats always encounter headwinds.'' Ms. Chen (62 years old) was diagnosed with hepatitis and colon cancer, but due to the pandemic, the doctors were hesitant to perform the surgery. How did Ms. Chen cope with these setbacks? Let's hear her story.]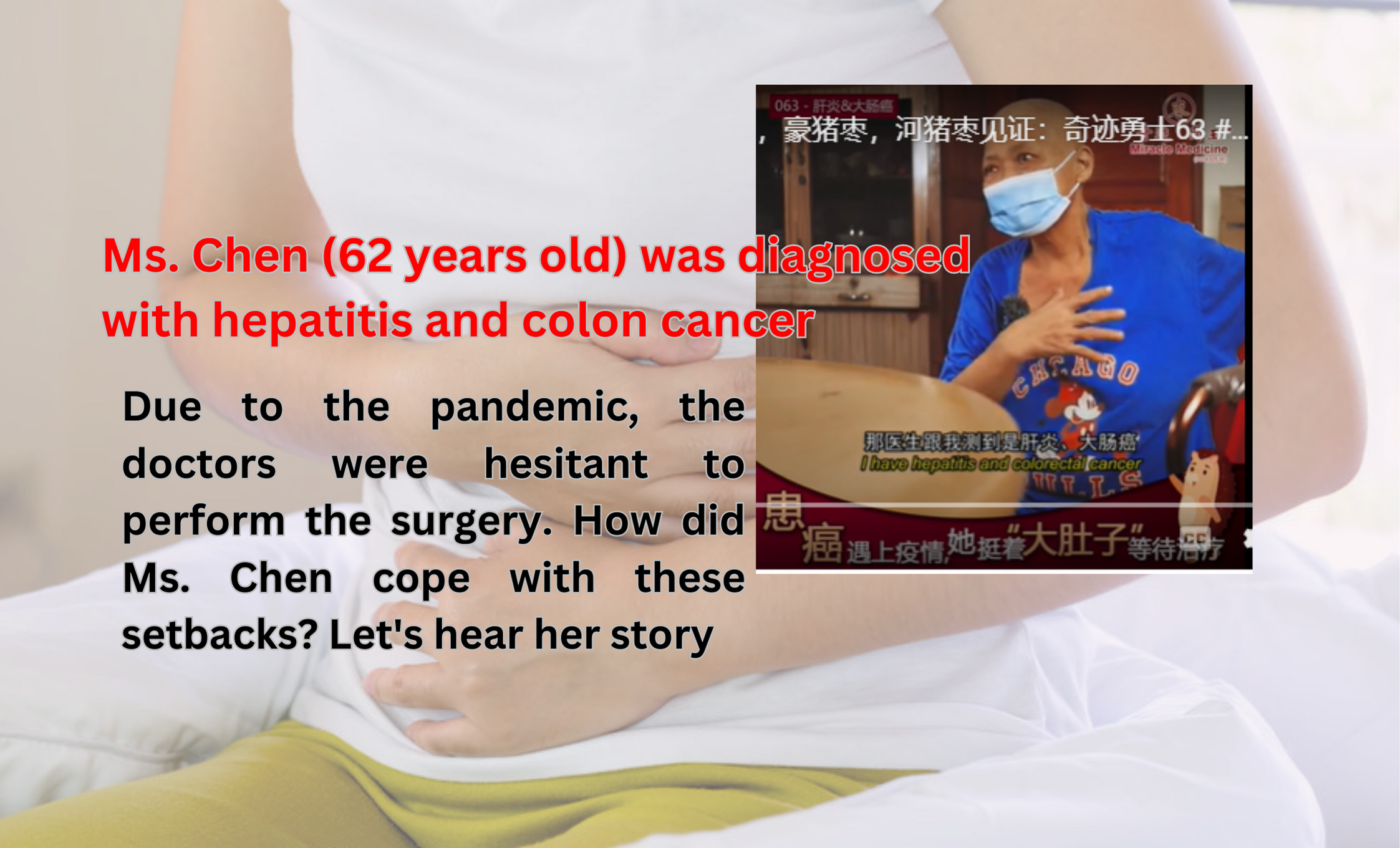 Ms. Chen (62 years old) is from Labis, Segamat. In 2019, during an annual physical check-up at a hospital in Kuala Lumpur, they discovered she had hepatitis and colon cancer. The doctors suggested surgery to remove the tumors, but at that time, due to the pandemic's control measures, the surgery could not be arranged. Ms. Chen said that her condition was delayed for four months, and her stomach was getting bigger and bigger, feeling like it was about to burst. Forced and helpless, she had to go to hospitals in Muar and Segamat to have the surgery done.
Looking back, Ms. Chen was carrying a big belly at that time. Although it was not very difficult, she had no strength every time she got up. If the doctors in Kuala Lumpur had performed the surgery earlier, she might have recovered earlier. Ms. Chen pointed to the right side of her waist and said that she had also had surgery on this side, as the water from the tumor in her belly could only flow out on one side but not the other. It took her eight surgeries back and forth between Muar and Segamat to finally recover. Although this illness made her feel unhappy, Ms. Chen listened to the doctors and received treatment without feeling scared.
When she was sick,

Ms. Chen's sister bought her four packs of Miracle Medicine porcupine date (or porcupine bezoar stone). She took them before and after the surgery and said that they were really good for her. Ms. Chen added that she truly believes that Miracle Medicine porcupine date is effective, as her body is slowly recovering without any adverse reactions.
For the full video please visit: - https://youtu.be/XNmZ7swvfJY
Porcupine Date (or porcupine bezoar stone) is a type of Chinese herbal medicine that is similar to animal-based medicines like cow bezoar, it is formed from stones found in the animal's body.
In some modern in vitro studies, Porcupine Date has been found to contain components with antioxidant and free radical scavenging properties. It can inhibit the formation of tumor blood vessels, which in turn can control tumor growth and metastasis, as well as exhibit other functions such as detoxification and a lot of other healing purposes.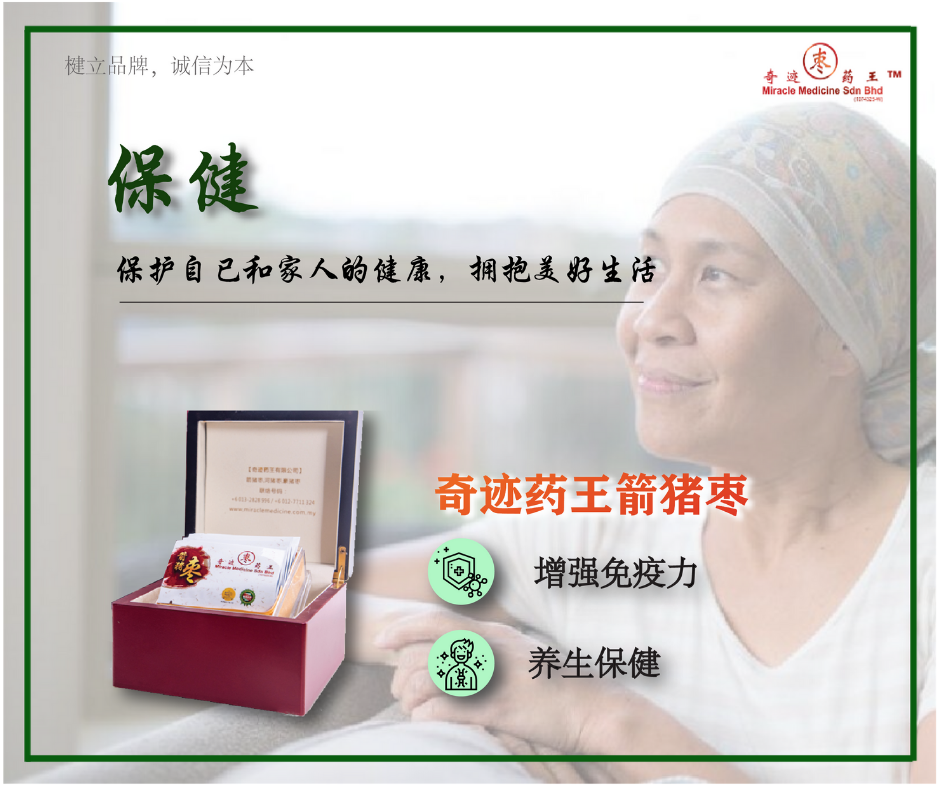 Health supplement - Having a good lifestyle and balanced diet, while taking pure, natural, and chemical-free miracle medicine such as porcupine date/porcupine herb medicine can enhance one's immune system and health.
【楗立品牌,诚信为本】
健康是宝,健康最好,奇迹药王箭猪枣。

【奇迹药王有限公司】箭猪枣,河猪枣,豪猪枣
Miracle Medicine Sdn Bhd - Porcupine Dates
+6 0116-2828 328
+6 013-2828 996
F-01-10, Level 1, Block F, Sunway Geo Avenue, Jalan Lagoon Selatan, Sunway South Quay, Bandar Sunway, 47500 Subang Jaya, Selangor
www.miraclemedicine.com.my
Facebook: https://www.facebook.com/miraclemedicine828/
Wechat: